Denise Johnson - Foursquare Missionary to Poland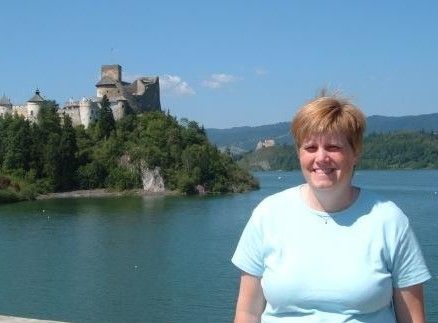 Called to be a person in whom Christ dwells, who exhibits His unfailing love & faithfulness, while making my home among the Polish people. (based on John 1:14)
Ministering in Central Europe since 1986- Resident Missionary in Poland since 1996

I have been ministering in Poland & Central Europe since 1986. In the beginning I visited twice a year encouraging the believers I had met on my first short term mission trip with my local church. As time went on I found myself sharing in churches & youth camps, smuggling Bibles, teaching parenting & marriage courses, & coordinating small humanitarian projects. When communism fell it changed the whole face of missions in Central & Eastern Europe. It was during this time that a number of my Polish friends began to ask me to come to Poland to stay. To be honest it hadn't really crossed my mind to be a full time missionary. As I prayed about it & sought God's confirmation it became clear that the 10 years of "commuting" to Poland had written Poland & her people deeply on my heart. Although I was still physically living in Kirkland, WA my mind & heart had already relocated.

As Poland has changed and adapted to being part of the free market world, NATO and most recently, the European Union, so has my focus evolved. My primary goal is to be Christ's vessel of unfailing love & faithfulness through modeling integrity & truth, while teaching & empowering others to minister God's love, hope & power in everyday life. For the many people I interact with every day, I am the 1st if not the only evangelical they have ever met. Today I am the pastor of a church plant in a suburb of Krakow (Nowy Targ). My church is registered under Church of God in Poland. In June of 2012 we showed the film "Fireproof" & have started going through the "Love Dare" journal as a church. We also have many outreaches in the neighboring village(s) of Czorstyn. So far in 2012 we have: St Patrick Day outreach 75% were from outside the church, 2 baseball outreaches in the village, children's pen pal exchange, women's meeting "understanding your value as God's creation", a public showing of "Fireproof".
In this unfriendly environment toward evangelicals it is difficult to win the right to be heard…or even exist. The small group of young, faithful, believers that I serve have eagerly joined me with a BIG vision to reach our community with hope. We have a desire to create a center of HOPE where the church will serve the community. There are 4 aspects to this center:

1. Café: Starbuck's style. To provide legal work & a workplace that respects its workers & the workers work as onto the Lord
2. After school program for latchkey kids: Most Polish families both parents work long hours & the kids are left on their own as fewer & fewer parents can leave their kids with grandparents. These programs will include:
a. Study Skills & tutoring help
b. Sports, crafts & games
c. Self discovery for the purpose of deciding what to study at university
d. Community service projects
3. Workshops & seminars to serve the needs of the community:
a. Parenting support
b. Teacher training
c. Youth programs
d. Etc.
4. A place for the church to meet that is public but safe from being evicted.

We have found a building that we are believing for. It is vacant & in a great location for what we would want to do. There is a "strip" park down one side of the building: 2 playgrounds for small children, a basketball court & a skate park. There are 11 blocks of apartments that are on either side of the building & a technical high school across the street. The estimated cost of the basement, plus 2 floor building, ground & remodel is $500,000.